THE UNIFYING APPROACH OF A UNIQUE ORGANISATION
The energy, environmental, technological, demographic and urban transitions represent both challenges and opportunities for action for the stakeholders of tomorrow's cities. These issues emphasise the importance of developing smart urban systems to achieve the shift to smart and sustainable cities… Buildings, as a living a working space, are central to this transition.
The SBA (Smart Buildings Alliance) was established in 2012 and is a unique association due to its multidisciplinary and diverse members. It has outpaced traditional silo working approaches and currently brings together over 460 companies representing all the building trades and the stakeholders of the Smart City, and since January 2020, those of the Smart Home (with the integration of the Fédération Française de la Domotique) with a view to designing the Smart Building of today and tomorrow.
Its ambition is to enable its members – industrial manufacturers, service companies, engineering firms, architects, builders, promoters, developers, integrators, installers and innovative start-ups – to help develop the smart building sector and enhance the value of the building for all stakeholders: owners, users, and local authorities.
A MISSION TO RISE TO THE CHALLENGE
Firstly, the SBA has set itself the task of representing the ecosystem and promoting the development of Smart Buildings. By bringing together the players of this ecosystem and its network of experts, the SBA helps to pool the skills and know-how of its members. As a constant source of ideas and proposals, it publishes flagship guidelines and promotes the use of interoperable solutions which are based on open standards. It also establishes the link between the various building trades, the integration of the building into the Smart City ecosystem, the services provided to building occupants and the enhancement of the assets generated by these novations.
READ OUR MANIFESTO
"Smart buildings for sustainable, eco-responsible districts"
OUR AIMS
Offer a one-stop shop:
offer solutions and not methods for managing building or real-estate properties.
Promote and communicate the work of the SBA and its members to instructing parties and public or private users such as local authorities and key private or parapublic customers.
Unite the players of the SBA and organise the convergence of the three divisions (BMS, Energy/Infrastructure and IT).
Offer the best "standard" architectures (specifications) for technical building systems depending on the various types of buildings: make it possible to federate several heterogeneous systems, while providing greater comfort to users and improve the management for operators, in addition to achieving the energy savings expected in the new Grenelle 2 Act.
Design optimised architectures for a connecting building thereby providing the best energy management and eventually the ability for smooth integration within an eco-district and in general for the production of service-generating data.
Pool the skills and know-how of its members in order to build a team and a network of experts.
Foster partnerships and promote innovative collaborative projects.
Monitor technology through working groups which rely on commissions.
Offer labels accredited and validated by certifying bodies, via innovative architectures acknowledged in France, Europe and abroad.
OUR ACTIONS
Meetings:
bring together the sector with an interdisciplinary approach
SBA events to share experiences and monitor smart building issues in sustainable cities.
Publications: share our vision and our recommendations
The Smart Building for Sustainable Territories Manifesto. Ready2Services guide to building and region.
Commissions: considerations of changes to buildings in smart cities
"Expert" commissions to define a common frame of reference for connected and open buildings.
Relations with institutions: ensure the awareness of public decision makers
Ministries, public institutions, local authorities, trade unions, etc.
International cooperation: cross-border relations
Discussions with international organisations.
OUR MEMBERS
460 companies and organisations of all sizes including major corporations, start-ups, intermediate-sized companies and very small enterprises have now jointed the SBA
Local authorities
Promotors, real-estate agencies
Architects and engineering firms
Installers and integrators
Operators
Distributors
Equipment manufacturers
Energy companies
Services companies, Facility Managers
Banks and insurers
Key accounts
Training organisations and schools/universities
Many professional associations
MAJOR CHALLENGES
Fast-growing urbanisation
By 2050, the urban population will have grown by + 66% with an additional 2.5 billion inhabitants1. With this in mind, how can we design buildings and their associated services to support harmonious and sustainable urbanisation?
Environmental context
Cities produce over 60% of Greenhouse Gases2. Buildings represent the 2nd largest source of greenhouse gas emissions in the city, what strategies must be implemented to reconcile living comfort and reduced environmental impact?
Energy context
EU Energy-Climate Package, energy market directives, integration of renewable energy (Grid Parity)… with 45% of end-energy consumption3 coming from the buildings, what role must they play in the development of Smart Grids?
Building context
Over its entire operating cycle, more than 80% of the total cost of a building is associated with its occupants. How can we transcend the management of direct expenses (energy, maintenance, waste, etc.) and integrate the other intangible items of gains such as productivity gains for occupants, which are achieved in particular by improving the wellbeing and developing value added services?
Technological context
Large scale deployment of digital technology: 15 billion connected objects in 2017, 25 billion4 by 2020, Moore Act5… What will be the impact of this "forced digitalisation" on the uses and lifecycle of the building?
1: source World Urbanization Prospects 2014 United Nations / 2 : source UN-Habitat 2014 / 3 : source MEDDE – SOeS 2014 / 4 : source Gartner 2014 / 5 : Gordon Moore founder of Intel – doubling of the constant cost calculation power every 18 months – act verified for 50 years
REVOLUTION THROUGH USE AND WELLBEING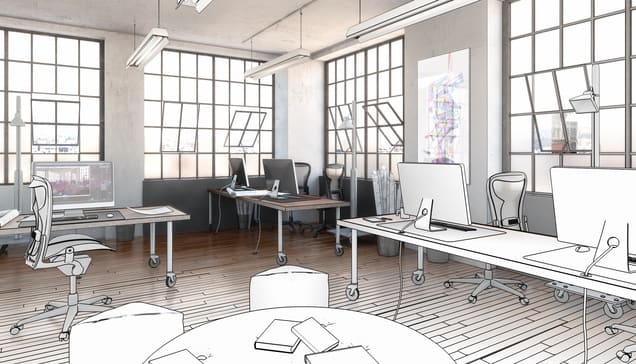 Flexible shared spaces
Smart Building leads us to consider uses beyond a building's physical structure
Mobility and continuity of service
78% of generation Y workers want to have the ability to work in a mobile capacity
Wellbeing and occupational health
According to 86% of staff, the working space has a significant impact on wellbeing, according to 80% on their work performance and according to 72% on their motivation
THE ISSUES OF DIGITAL TECHNOLOGY IN THE BUILDING SECTOR
The Building subject to the laws of the Internet
Pooling & sharing
Short cycles
IP
It must be

The building must become
Service oriented
Connected and communicating
Open and secure
User-centric
THE BUILDING = A PLATFORM OF SERVICES
TRANSITIONING FROM OWNERSHIP TO USE
Following the example of the automotive industry which speaks of mobility, the building industry must speak of Services around multifaceted, modular, multi-use Spaces.
The revolution of uses, starting with telecommuting, will radically change the building industry.
The Building must become the iPhone of Spaces with Apps to enhance its value.
New emerging trades to support and ensure these services.
SERVICES AROUND SPACES
TOWARDS NEW SERVICES AROUND THE SMART BUILDING
Maintenance / Operation
Multi-technical maintenance
Management and control of the systems
Management of a system's lifecycle
Energy
Energy management
Smart Grid: response request
Space planning
Space planning
Transformation of the use (nature) of a building
Management of the furniture
Building services
Waste and hygiene management
Safety (risks / injuries)
Security (risks of aggression and thefts)
Services to occupants
General services, concierge service
Intercompany canteens
Sharing of assets
Wellbeing & health
Comfort
Health
Homecare service
THE BENEFITS OF A CONNECTED AND COMMUNICATING BUILDING
FOR THE OWNERS

FOR OCCUPANTS

Increase and enhance

the value of the assets

Increase

performance

Increase

rental and income

Increase

collaborative working

Increase

attractiveness

Increase

the brand image

Increase

flexibility

Increase

interactivity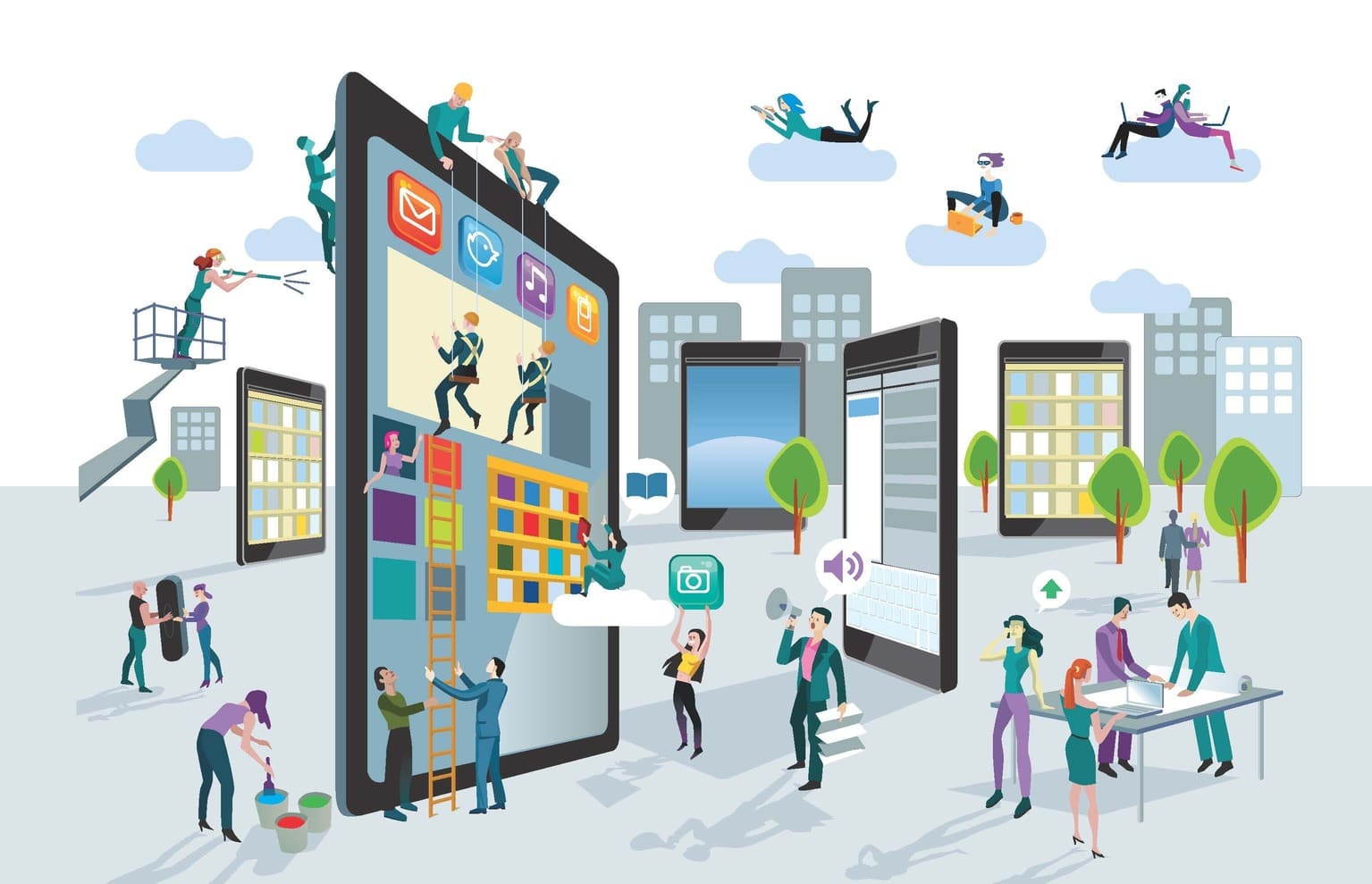 CONTRIBUTE TO THE ENVIRONMENTAL TRANSITION