THE ORGANISATION
SBA is an association governed by the 1901 Act (Non-profit organisations Law). It is composed of a Board of Directors, an office and ambassadors.
Permanent members of staff
Executive Director
Lidia ZERROUKI
Chief Marketing & Communication Officer
Pierre-Marie PACAUD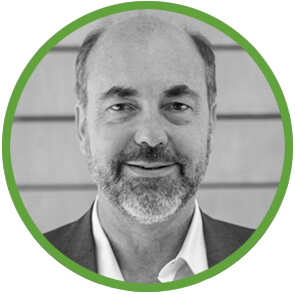 Programmes Director
Alain KERGOAT
Administrative Manager
Maud ROUANET
Secretarial Duties
Lucie NAZE
Administrateurs - Collège 1 à 9 salariés
Angelo Blot, MSH LONO
Romain Courrier, NEODOMUS
François-Xavier Jeuland, NT CONSEIL
Valentine de Lajarte, PARTAGER LA VILLE
Philippe Metzenthin, G-ACTIV
Administrateurs - Collège 250 à 999 salariés
Philippe Durand, BUREAU VERITAS
Benjamin Fiquet, ICADE
Anne-Françoise Hayman, ARTELIA
Sébastien Meunier, ABB
Stéphanie Vondiere, GA SMART BUILDING
Administrateurs - Collège Membres d'honneur
Christelle Aroule, SCHNEIDER ELECTRIC
Laurent Bernard, BARBANEL
Doris Birkhofer, SIEMENS
Kevin Cardona, BNP PARIBAS REAL ESTATE
David Desablence, VINCI ENERGIE
Anne Devernois, BOUYGUES ENERGIE SERVICES
Cindy Devillers-Courseaux, EDF
Emmanuel François, ENOCEAN
Benoit Grigaut, ENGIE SOLUTIONS 
Paul Raad, WIT
Administrateurs - Collège 10 à 49 salariés
Pierre-Nicolas Clere, CONNECTING TECHNOLOGY
Ella Etienne-Denoy, GREEN SOLUCE
Frank Fischer, ADEUNIS
Godefroy Jordan, SMARTHAB
Patrick Nossent, CERTIVEA
Administrateurs - Collège Grands Groupes
Emmanuel Ballandras, LEGRAND
François Desgardin, NEXITY
Christelle Duverger, VINCI FACILITIES
Olivier Gresle, ENGIE SOLUTIONS
Isabelle Mathé, ORANGE
Ambassadeurs
Les nouveaux ambassadeurs seront nommés lors du prochain Conseil d'administration. 
Administrateurs - Collège 50 à 249 salariés
Philippe Bonduelle, DECELECT
Alexandre Chaverot, AVIDSEN
Henri Lasseigne, ASCAUDIT
Jérôme Mayet, SETEC
Sylvain Riss, BG 21
Administrateurs - Collège Collectivités OPs Associés
Delphine Eyraud, GIMELEC
François Loch, AFPA
Anne-Sophie Perrissin, IGNES
Stéphanie Tucoulet, ANITEC
THE MEMBERS
The Association is primarily composed of public or private companies however it is also open to other forms. It is broken down into honorary members, partner members, institutional members and associate members.
Each member undertakes under the Association's Charter to:
work in conjunction with the other members;
appoint a representative to work in at least one of the committees;
to attend the meetings of the committees;
suggest at least one solution in keeping with the frames of reference.
THE COMMITTEES
Via regular working meetings, the members share and pool their knowledge and issues in themed committees. These committees create momentum that fosters the emergence of services and innovations that will benefit all users. The frames of references developed on all topics associated with the Smart Building enhance industry growth and ultimately allow the users to take advantage of their direct environment.
IN FRANCE AND ABROAD
Leveraging on the launch of the R2S label for communicating buildings and the desire to establish a closer relationship with the regions and to exchange ideas and solutions with the stakeholders and policy makers in the field, we have created regional and international chapters which represent the SBA. Accordingly, we wish to spark real local impetus.