THE ORGANISATION
SBA is an association governed by the 1901 Act (Non-profit organisations Law). It is composed of a Board of Directors, an office and ambassadors.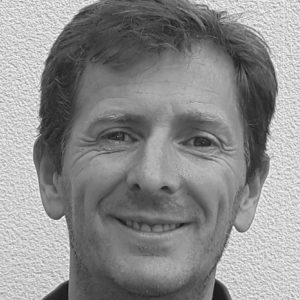 Vice-President Smart Home
François-Xavier JEULAND
NT CONSEIL
Permanent members of staff
Executive Director
Lidia ZERROUKI
Chief Marketing & Communication Officer
Pierre-Marie PACAUD
Administrative Manager
Maud ROUANET
Administrators - 1 to 9 employees college
Thierry CHAMBON – ENERGISME
François-Xavier JEULAND – NT CONSEIL
Philippe METZENTHIN – PM
Michel ROQUEPLAN – INNESSENS SCGI
Christian ROZIER – URBAN PRACTICES
Administrators - 250 to 4999 employees college
Bertrand CHARLET – SIGNIFY
Alexis DAMIA – SOMFY
Xavier DAVY – EGIS
Julien NEUSCHWANDER – REXEL
Administrators - 10 to 49 employees college
Jean-Luc BAUDOUIN – ADEUNIS
Pierre-Nicolas CLÉRÉ – CONNECTING TECHNOLOGY
Julien HEINTZ – ASCAUDIT ÉNERGIE ET FLUIDE
Patrick NOSSENT – CERTIVEA
Maxime VALENTIN – SPL CONFLUENCE
Administrators - Large companies college
Jean-Jacques BUCHER – SPIE
Jérôme COUTON – HSBC
Benjamin FICQUET – ICADE
Richard MALLE – BNP PARIBAS REAL ESTATE
Blaise SOLA – ARTELIA
Administrators - Honorary members college
Emmanuel BALLANDRAS – LEGRAND
Laurent BERNARD – BARBANEL
David DESABLENCE – VINCI ENERGIES
Olivier GRESLE – ENGIE SOLUTIONS
Benoit GRIGAUT – EQUANS
Jacques GUIGUI – CBRE
Laura MARTI – BOUYGUES ENERGIES ET SERVICES
Isabelle MATHÉ – ORANGE
Sébastien MEUNIER – ABB
Olivier PETIT – INGÉROP
Administrators - 50 to 249 employees college
Philippe BONDUELLE – DECELECT
Jérôme MAYET – SETEC
Didier POIRAUD – STID
Paul RAAD – WIT
Administrators - Association, local authority and professional organization college
Delphine EYRAUD – GIMELEC
François LOCH – AFPA
Anne-Sophie PERRISSIN-FABERT – IGNES
Estelle RÉVEILLARD – ALLIANCE HQE
Philippe RIFAUX – FFIE
THE MEMBERS
The Association is primarily composed of public or private companies however it is also open to other forms. It is broken down into honorary members, partner members, institutional members and associate members.
Each member undertakes under the Association's Charter to:
work in conjunction with the other members;
appoint a representative to work in at least one of the committees;
to attend the meetings of the committees;
suggest at least one solution in keeping with the frames of reference.
THE COMMITTEES
Via regular working meetings, the members share and pool their knowledge and issues in themed committees. These committees create momentum that fosters the emergence of services and innovations that will benefit all users. The frames of references developed on all topics associated with the Smart Building enhance industry growth and ultimately allow the users to take advantage of their direct environment.
IN FRANCE AND ABROAD
Leveraging on the launch of the R2S label for communicating buildings and the desire to establish a closer relationship with the regions and to exchange ideas and solutions with the stakeholders and policy makers in the field, we have created regional and international chapters which represent the SBA. Accordingly, we wish to spark real local impetus.