R2S frame of reference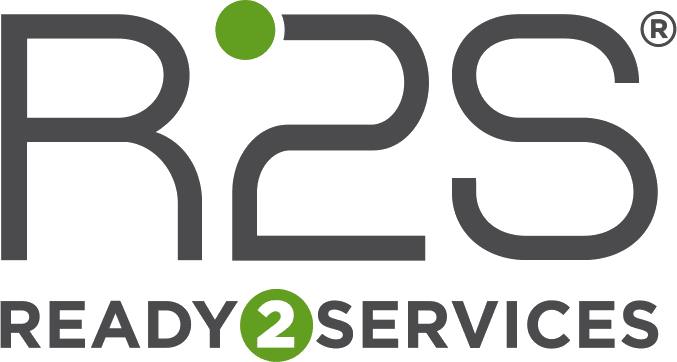 A LABEL: READY TO SERVICES (R2S)
In collaboration with the certifying body Certivéa, the SBA has established this label for Commercial Buildings.
It is a baseline that sets out the requirements to be met by a Smart Building, an open and communicating building, ready for the services.
The label is based on 5 principles which will be broken down into requirements and methods to demonstrate such requirements:
A solution-focused architecture with 3 independent layers
System interoperability
IP standard for the building network
Data availability both within and outside the building
Data security through legal and IT measures
AS DIGITAL MODELLING WILL HELP ADVANCE THE NEW SERVICES, A READY2SERVICES BIM HAS BEEN CREATED
THE PRINCIPLES OF THE READY2SERVICES APPROACH
MODULAR DESIGN WITH 3 INDEPENDENT LAYERS
This will enable the interchangeability of each layer, without modifying the other two, so that a service does not dictate a hardware ecosystem or a dedicated network infrastructure and vice versa.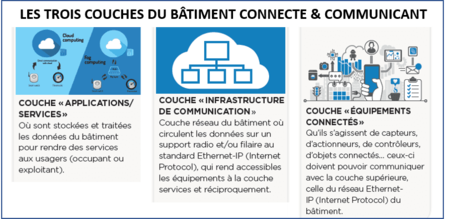 FREE FLOW OF DATA AND SYSTEM INTEROPERABILITY
Through the use of programming and data access interfaces, via open and available APIs.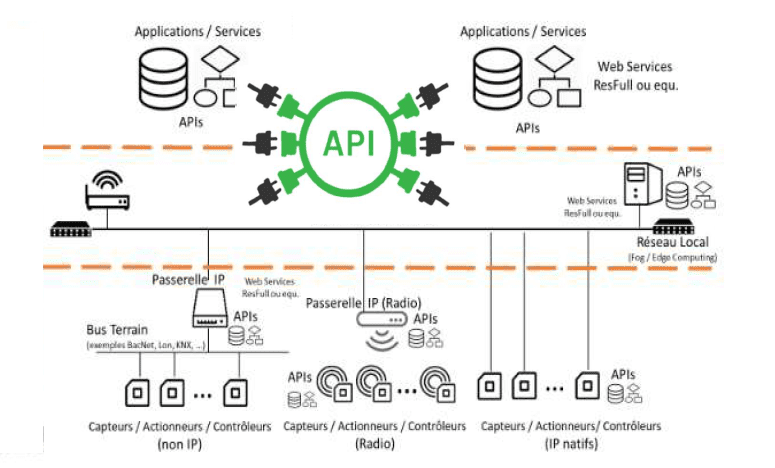 6 TOPICS TO MEET THE CHALLENGES OF DIGITAL TRANSITION
The R2S label is organised into topics that are each broken down into subtopics which include requirements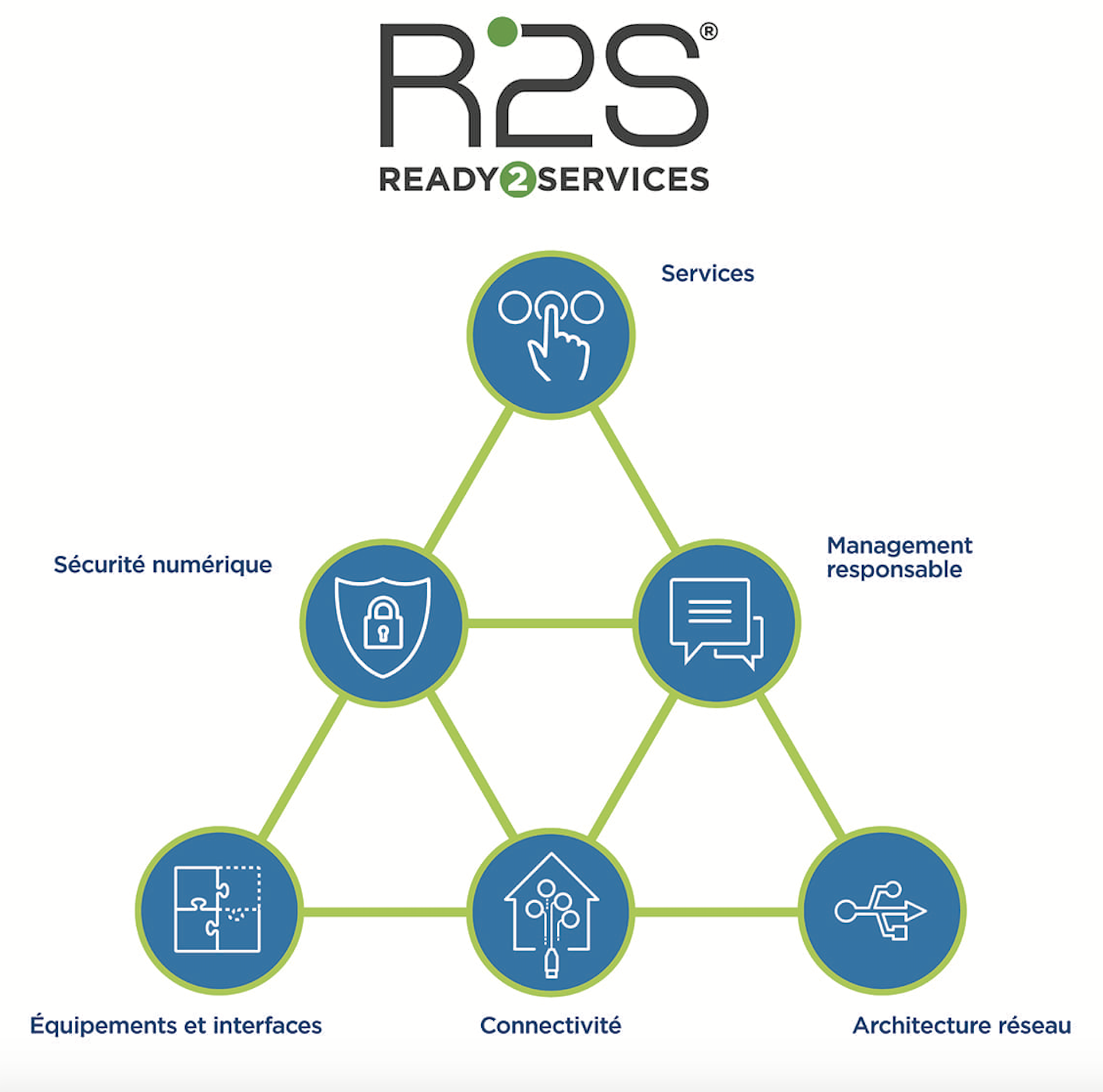 BUILDINGS AND THEIR OCCUPANTS
GOVERNANCE
TECHNICAL PRINCIPLES
R2S UPGRADE
The first R2S upgrade: R2S CONNECT
1. Define a list of "standard" APIs used to determine whether a building is ready to services (R2S) according to the criteria in chapter 3 of the R2S label
2. Simplify the integration of "Smart" services so that the service companies do not need to integrate as many APIs as there are manufacturers or operators
3. Simplify the commissioning of systems
FROM R2S TO RESIDENTIAL R2S: THE APPROACH
(Mixed-use building)

R2S Residential

Simplification of the frame of reference

From 54 "requirements" to 34
Less technical requirements

Adaptation of the frame of reference

Focus on the use value and the services
Raising awareness to the support measures

Implementation of the frame of reference

Self-assessment tools for the projects owner
Simplified certification process (under examination)